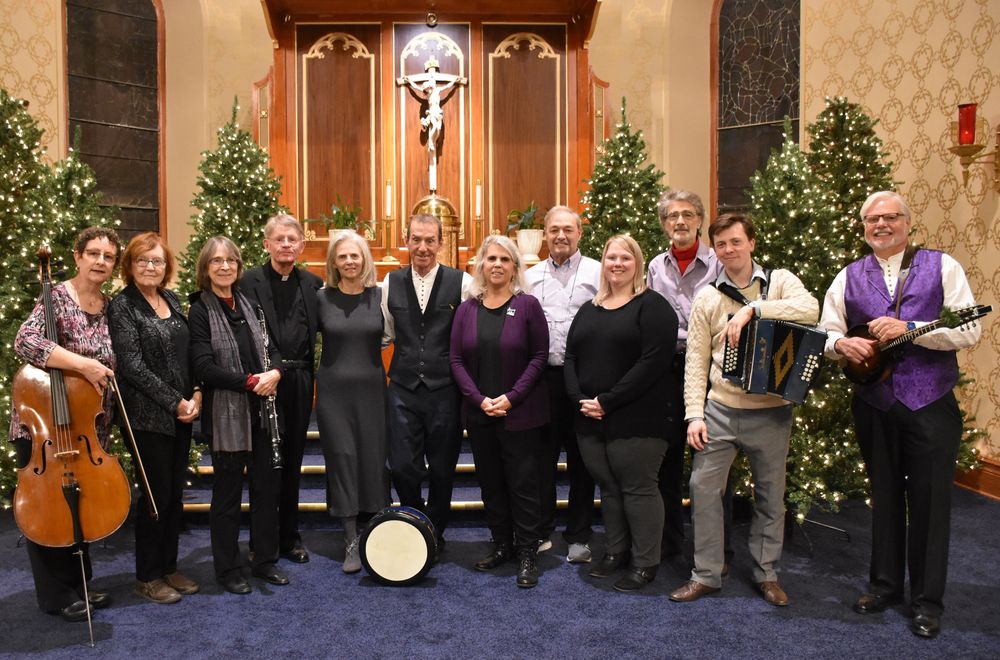 ADVENT CONCERTS 2023
JOIN US!
Pause during the busyness that accompanies holiday preparations; treat yourself to an inspirational celebration of the beautiful 'waiting' time of Advent. John and family and friends invite you to an Advent concert of music and song that has been a tradition for more than 20 years with vocalists and instrumentalists including Carol Dady, Rose Davis, John Moonan, Becky Herring, Ginny Miller (piano), Lynda Dimitroff (cello), Susie Kieren (oboe), John Ryan (tin whistle and button accordion), Kinloch Nelson (guitar), and Perry Cleaveland (fiddle and mandolin).
Sunday, 12/3 Holy Trinity Church, Webster
Sunday, 12/10 St. Boniface Church, Rochester
Sunday, 12/17 St. Ellizabeth Ann Seton Church, Hamlin
ALL AT 3PM
FREE WILL OFFERINGS GRATEFULLY ACCEPTED
A SHOW FOR JOE IS READY!
Now, you can relive that magical night in November 2019 when a sold-out audience and more than fifty performers on stage celebrated the life and music of our beloved Joe Dady at Hochstein Performance Hall. If you didn't make it to the show, we hope this will help you feel like you were there. It has been a true labor of love to make this audio/video keepsake available. Very special thanks go to Brian Coughlin (video), Gary Holt (audio), and Julie Gelfand-Piper (still photography) for the hours of expertise they have given to this project. 

Thanks to everyone who came out to the Little Theater for the premiere of the Show for Joe and thanks to our great friends, The Brothers Blue, for their awesome post-premiere concert!
Visit the Dady Brothers Store or see us at an upcoming show to purchase the DVD/CD set or the entire show on a USB Flash Drive for your computer or smart TV. There is also a 24-page photo book (included with the DVD/CD set) available. The photos are included on the flash drive.
Proceeds from the sales of the video will benefit the Joseph Dady Memorial Music Scholarship!